Special: PM Lessons Learned Episode 4 on Scope Control
This episode is sponsored by: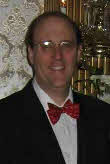 This week, The Project Management Podcast proudly presents to you the latest episode of the PM Lessons Learned Podcast, which is produced by Henry Will. Here is what Henry writes about the episode:
The Conference Call from 17 Aug 2006 was on the subject of "Scope Control - Handling The Scope Creep That Plagues Us All" as presented by Steven Blais, PMP. We took a look at project scope management. Scope control covers a lot of different topics, but one of the main aims is to avoid scope creep in project management. To understand that, we have to first look at what is scope in project management, and then cover how we can best control it effectively to get the most successful outcomes for our work.
Our PM Resources:
SdB+PM Forum - www.sdbpluspm.com [Update: the website is no longer available, so we removed the link]
Ways to get PDUs
Ways to study for the PMP
Job seekers: www.jhacareers.com
Career Segment: The Four Steps of Career Management as presented by Rod Colon of the ETP Network.
Join our Yahoo group for details and reminders of the call and other information to help you.

PMLessonsLearned.com is all about PMs helping PMs and is open to all. Visit us at pmlessonslearned.com [Update: The web page is no longer available so we removed the link]
Last updated on .
Hits: 26557