Download Project Management Professional (PMP)® training to your pocket: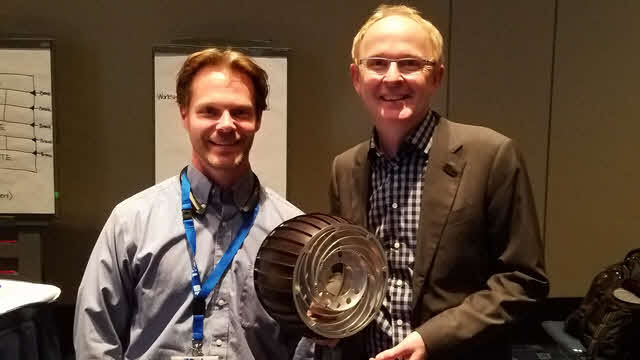 Darryl Hahn and Cornelius Fichtner
NASA's Jet Propulsion Laboratory has worked with PMOs around the United States to define a "best practice" for creating and delivering an annual plan.
This interview with Darryl Hahn (LinkedIn Profile) was recorded at the stimulating Project Management Institute (PMI)® Global Conference 2017 in Chicago, Illinois.
Our interview presents both strategic and tactical approaches for uncovering your organizations' goals and objectives and for creating the prioritized list of achievable projects. We also examine ways of categorizing and classifying types of work, identifying and weighting priorities and adjusting the completed plan for when it collides with real life.